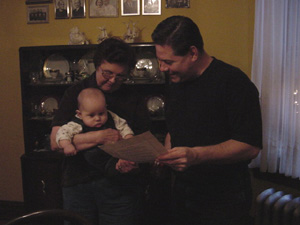 Blessing of the Home and Household on the Epiphany
All make the sign of the cross. In the name of + the Father and of + the Son and of + the Holy Spirit, Amen. / W imie Ojca i Syna i Ducha Swietego. Amen.
Several prayers and invocations are offered.
Everyone then processes from one room to another. Blessed water may be carried and sprinkled, as may be blessed incense. The doorway of each room may be marked: 20 + K + M + B + 02.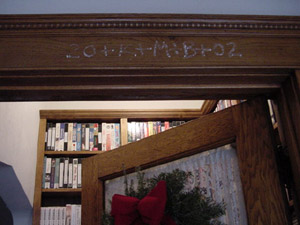 When all return to the starting place, they join in the Lord's Prayer.
(All make the sign of the cross): Amen.
The blessing concludes with an appropriate song, such as "We Three Kings" or "Medrcy Swiata."